Haworth RDA
9 year old Charlotte is RDA 'Rider of the Year'
Clare Balding presents award to 'determined' Charlotte at charity fundraiser
Charlotte Seth, a 9-year old rider at Haworth Riding for the Disabled group in Yorkshire has been named 'Rider of the Year' at RDA's annual awards night. Hosted by broadcaster and author Clare Balding, the evening also featured appearances from journalist and newscaster Alastair Stewart, Paralympian Natasha Baker and celebrity auctioneer Philip Serrell.
Rider of the Year Charlotte has Joberts Syndrome . This leaves her with balance and coordination problems, poor fine and gross motor skills and proprioception issues. She started riding with RDA when she was four. At the time, she needed a team of three volunteers around her as poor core strength meant that she was unable to sit upright on the pony.
"Riding is therapy without Charlotte realising the therapy is actually happening," said Haworth Group Coach Jane Lawrence. "
Through Charlotte's determination, her RDA group have witnessed amazing progress in all areas of Charlotte's development. Her core strength has improved to the extent that she now, with support, walks up the mounting block steps, supports herself on the pony and sits upright. She smiles throughout her whole lesson, even when she finds a session tiring.
"She is so much more in control of where she wants to go and what she wants to do," says Jane. "I'm so proud of her – I think she's amazing."
When asked what she wants to do when she grows up Charlotte replied, "I want to be able to do anything. I want to tell everyone they can do anything."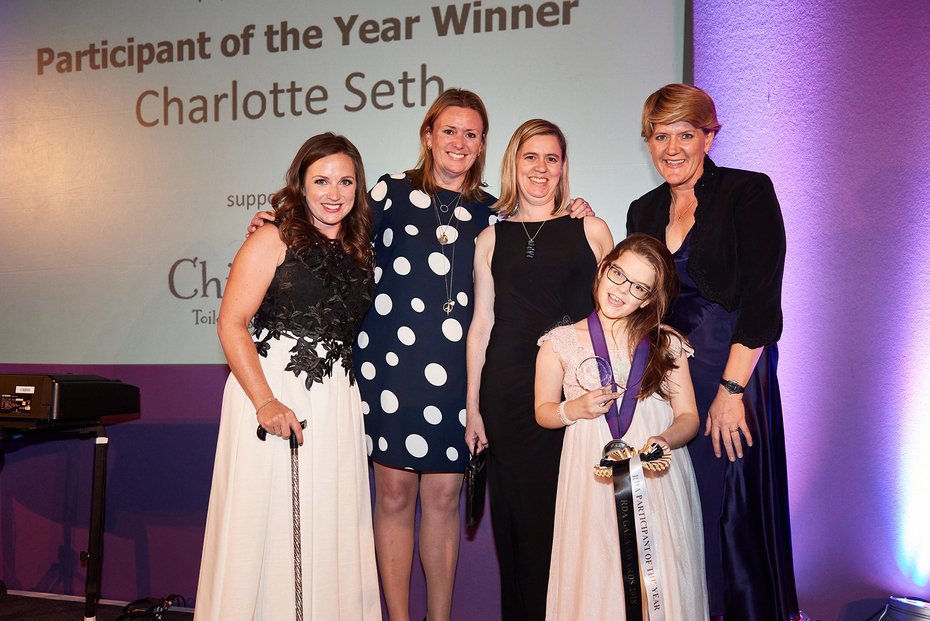 A Report from Scropton Special Olympics on Monday 23rd April.
Sent in by Jackie Butterfied
Our riders came away with
6 gold medals
4 silver medals
2 bronze medal
3 x 4th places
Capt. jack sparrow and Wisp were superb and performed really well after their 3 hour long journey in the horse box down to Derbyshire , everyone had a great time and first time rider Sophie Wade aged 9yrs won her first silver medal on her own pony Pickles at first attempt , (SOPHIE is in the wheelchair )
They are looking forward to Septembers event at Parklands EC Sheffield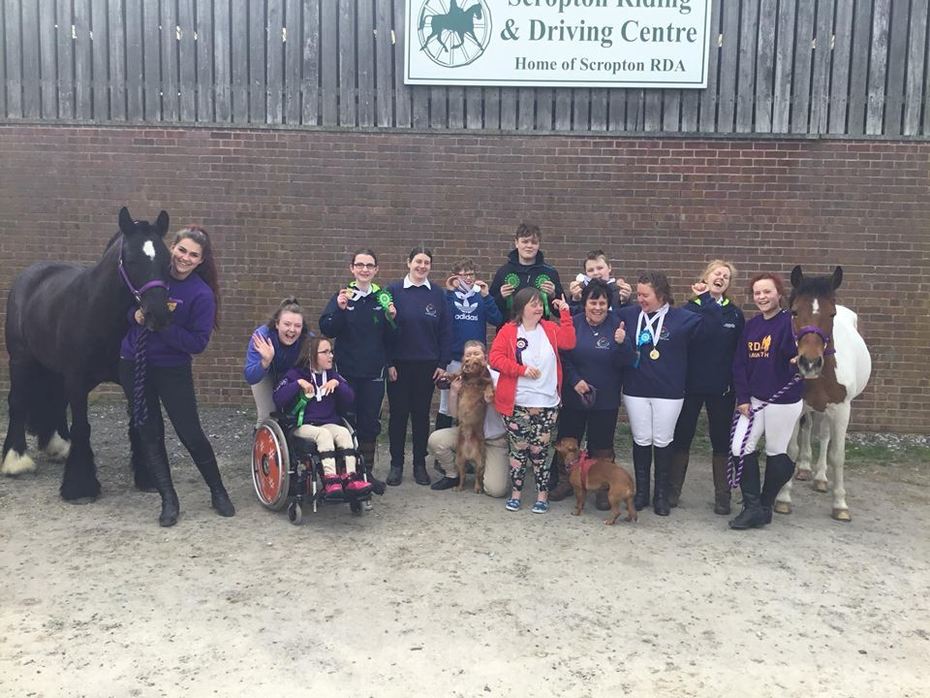 April 2018
TWO HORSE riders from Keighley have been chosen to compete in the Special Olympics World Games in Abu Dhabi.
T-Jay Wilson and James Reed-Griffiths will travel to the Middle Eastern country in March next year for the seven-day competition.
T-Jay and James, who both have learning disabilities, are members of Haworth Riding for the Disabled. James said he was looking forward to riding in the Equestrian games, while T-Jay added: "I hope my friends in Keighley will be proud of me."
The boys were chosen by Special Olympics bosses following their success in last summer's Special Olympics National Games in Sheffield.
The two boys regularly compete in regional Special Olympics competitions and attend training sessions overseen by Bradford Disability Sport and Leisure (BDSL).
BDSL manager Dean Carroll said: "We are delighted and proud to have five athletes and one coach from the Bradford district picked for Team Great Britain. It goes to show that hard work dedication and commitment pays off.
Congratulations to T-Jay and James on their success
February 2018