St Ives
St Ives (Bingley) RDA Group Championships – A triumph of Teamwork
Competition time again and we found ourselves in a dilemma, our lovely weight bearing horse, Blaze has become a little too old to travel and his successor is still a little bit green. So, we made the reluctant decision, that if we couldn't give all our riders a fair chance, we wouldn't compete this year.
This wasn't going to stop us though, we decided we would hold our own competition at home, so over a period of three weeks our usual lesson times have turned into a mini Hartpury!
Our riders have all been tested and scored in all three disciplines which has been no easy task and has involved an amazing degree of teamwork. Our Chief Coach has jiggled riding lists, our volunteers have all appeared on extra days in order to support riders and help with judging and scoring. Some of our senior riders have even donned their competition kit.
At the end of the day (or week or three) we have had fun and we are so proud of our riders and wonderful volunteers; they have all proved "It's what you CAN do "as a team that counts.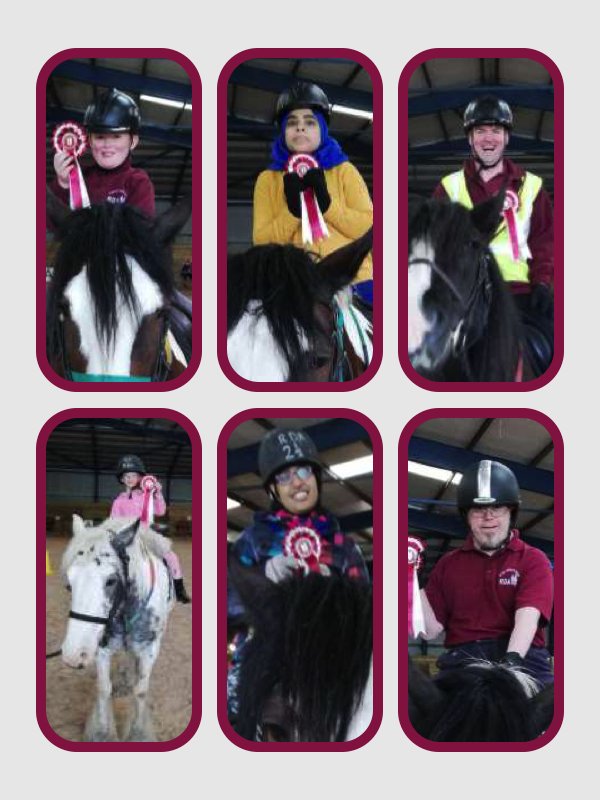 July 2019