Stockeld Park
Pam Hammett, who has been a member of the Stockeld Park group since 1984, recently received the RDA's prestigious President's Award in recognition of her dedicated work.
Princess Anne presented the award to Pam during a visit to Wilsden Equestrian Centre. It turned out to be a special day in more ways than one for Pam as the Stockeld Park group held a celebratory dinner in the evening to mark its 45th anniversary.
Pam also helped with the Harrogate group for many years and cared for the Stockeld group's pony, Rory, for 26 years. She is currently chairman of the Stockeld group.
Pam learned carriage driving some years ago so that she could take over driving duties when the previous whip retired. More recently she has concentrated on her busy role as chairman and she also puts a large amount of work into fund raising, particularly the annual sponsored ride at Bramham Park.
November 2018
Rory, a much loved member of the Stockeld Park group's team, is going to be greatly missed by helpers and the children who rode him.
" It is with sadness that we have to announce that we lost our long serving RDA pony Rory on 6 October," said the group's chairman, Pam Hammett. " He had been with Stockeld Park for 26 years and was 31- years- old."
Rory had been cared for by Pam since he was bought as a five-year-old. Over the years he had done carriage driving with adults, including driving holidays at Queen Margaret's School at Escrick. He gave up carriage driving as he got older but continued to take part in the group's weekly sessions at Sicklinghall Park until very recently. There he helped many children with physical and learning difficulties to ride, always immaculately turned out as lead pony.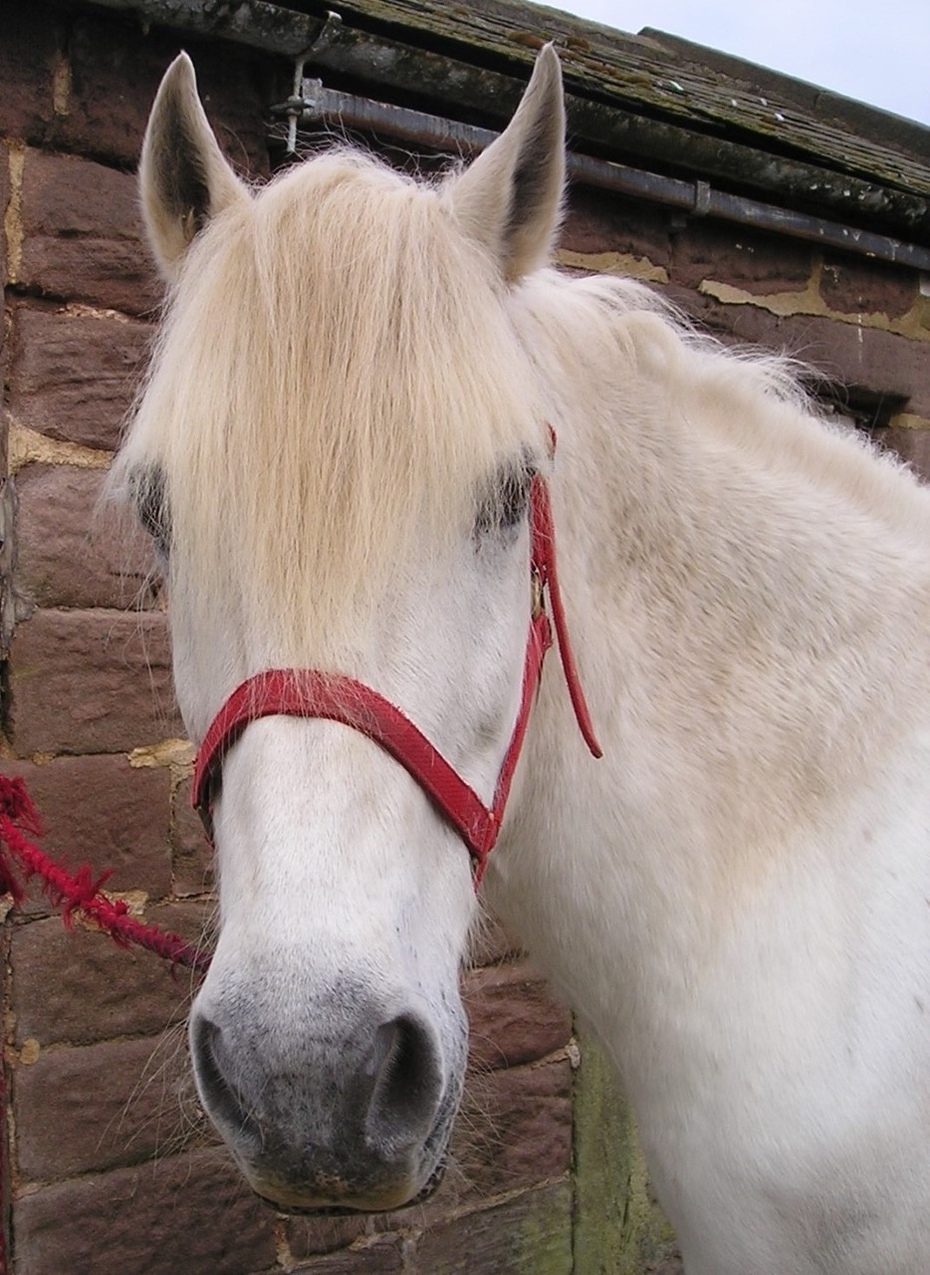 Rory the Highland Pony
November 2018