Take a look at what our Groups have been up to recently.
HAWORTH
At the recent RDA Gala Awards held in London, T Jay Wilson received the Young Volunteer of the Year Award. Everyone at Haworth is extremely proud of T Jay. He is an excellent volunteer and always works hard.
Photograph of T Jay receiving his award from Claire Balding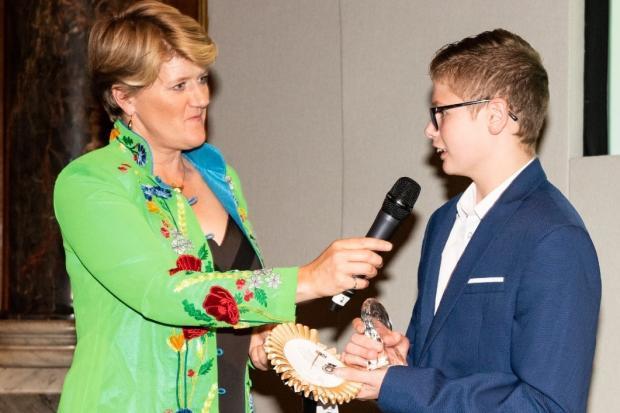 Oct 2019
RIVERSIDE
One Saturday in October the riders at Riverside celebrated the RDA's 50th Birthday with a gold 50 themed ride.
The riders carried out various school movement over a giant 5 made of poles and a 0 made of cones.
Great fun was had by all and every rider received a Gold Award Certificate and a gold 50th Birthday Rosette.
Oct 2019