News
President Awards
Yorkshire and Cleveland Region are delighted to announce that two members of the Region are to receive the Presidents Award. The recipients are Elizabeth Beckerlegge and Judy Preston.
Both ladies have worked tirelessly for the RDA at Group, Region and National levels. We are very lucky to have them in the Region to offer support and advice when needed.
Congratulations Ladies from all of us in the Yorkshire and Cleveland Region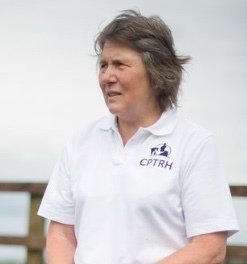 March 2019
I'm delighted to announce that the winner of the Maggie Tansley Trophy for 2018 is "Hunky Dory" from the Stokesley Group. The trophy will be presented to the group next Thursday (24th January) at Stokesley.
With best wishes
John Chuter (Chairman Yorkshire & Cleveland Region RDA)
Local riding school pony takes Reserve Champion in his section at The Horse of the Year Show
Last October horse and pony enthusiasts from all over the world made their annual pilgrimage to the NEC in Birmingham for The Horse of the Year show. To qualify, in order to enter this most prestigious of competitions is an honour in itself and to win a class is beyond most folks wildest dreams, but that is exactly what happened when Theodora Hopkins from Middlesbrough paid her very first visit to HOYS as a competitor, riding Claire Robinson's coloured pony Hunky Dory. To then go on to take Reserve Champion in her section, is quite simply the stuff that dreams are made of, but the story doesn't stop there!
You see during a normal working week Dory, (as he is known at home), works for his owner in the Robinson's Equiteach Riding School in Middlesbrough, where he helps both disabled and able bodied pupils to learn how to ride.
Claire told me how she bought Dory eight years ago when he was just four months old. She had gone to look at a youngster for a client when, quite by chance, she met a cheeky, dales cross sports horse foal, who simply wouldn't leave her alone. A coloured native pony, the foal was inquisitive, mischievous and very much vying for her attention, reminding Claire so much of her own much loved, home bred gelding Chatty, that she bought him.
Dory began working in the riding school when he was five years of age and quickly went on to become a much loved and valued member of the Stokelsey Riding for the Disabled group, with whom he has also competed at the highest level. This includes visiting Addington Manor for the last two years, consecutively, in the RDA Search for a Star finals and he has also taken part in the National RDA Championships in both dressage and Countryside Challenge. He is a firm favourite with a lot of the groups riders.
Meanwhile, with his able bodied rider Theodora, when he is not busy working in the school, this talented boy enjoys cross country, working hunter, dressage (up to Novice level) and all riding club activities, as well as hacking out in company or on his own. Without doubt, Dory is a true Working Pony on every level and this is exactly what Claire Robinson looks for in a riding school pony.
"Variety is so important to a pony in order to keep them fresh and interested in life, not just for their own wellbeing but also to give our riders the best standard of ponies to enjoy," Claire told me.
Although Dory, it must be said, is a very special boy as well as being such a lovely, gentle character. Little wonder, therefore, that last week champagne and tears both flowed freely when a 14hh riding school pony from Middlesbrough enjoyed a special moment under the spotlight, in the main, international arena at the most famous horse show in the world, proving that dreams really do come true!
!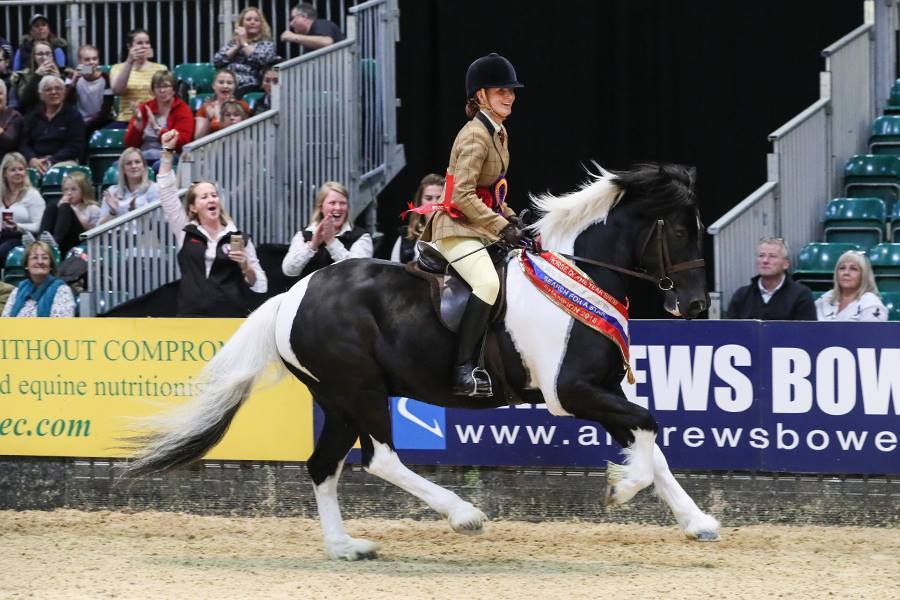 January 2019
Another fantastic success to share and proving how great RDA ponies can be. Congratulations to Claire Robinson and the Stokesley group on this fantastic win.
Great win for Theodora Hopkins and Claire Robinson's, Hunky Dory at the Horse of the Year Show in the SEIB Search for a Star Working Pony final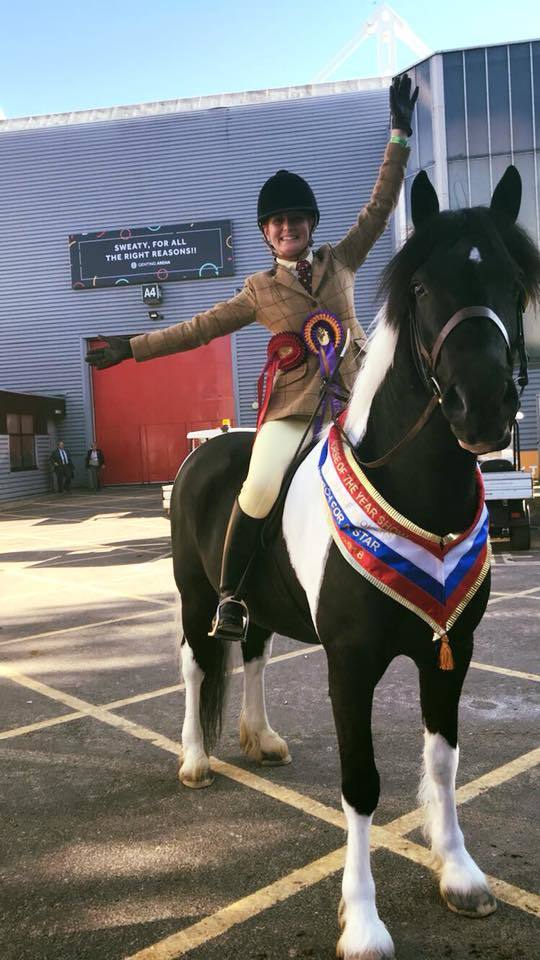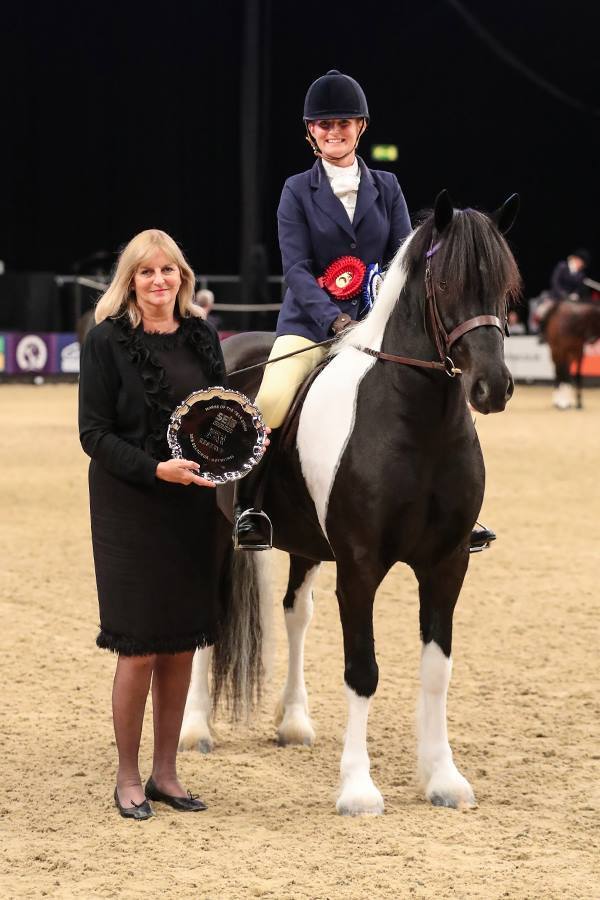 9 year old Charlotte is RDA 'Rider of the Year'
Clare Balding presents award to 'determined' Charlotte at charity fundraiser
Charlotte Seth, a 9-year old rider at Haworth Riding for the Disabled group in Yorkshire has been named 'Rider of the Year' at RDA's annual awards night. Hosted by broadcaster and author Clare Balding, the evening also featured appearances from journalist and newscaster Alastair Stewart, Paralympian Natasha Baker and celebrity auctioneer Philip Serrell.
Rider of the Year Charlotte has Joberts Syndrome . This leaves her with balance and coordination problems, poor fine and gross motor skills and proprioception issues. She started riding with RDA when she was four. At the time, she needed a team of three volunteers around her as poor core strength meant that she was unable to sit upright on the pony.
"Riding is therapy without Charlotte realising the therapy is actually happening," said Haworth Group Coach Jane Lawrence. "
Through Charlotte's determination, her RDA group have witnessed amazing progress in all areas of Charlotte's development. Her core strength has improved to the extent that she now, with support, walks up the mounting block steps, supports herself on the pony and sits upright. She smiles throughout her whole lesson, even when she finds a session tiring.
"She is so much more in control of where she wants to go and what she wants to do," says Jane. "I'm so proud of her – I think she's amazing."
When asked what she wants to do when she grows up Charlotte replied, "I want to be able to do anything. I want to tell everyone they can do anything."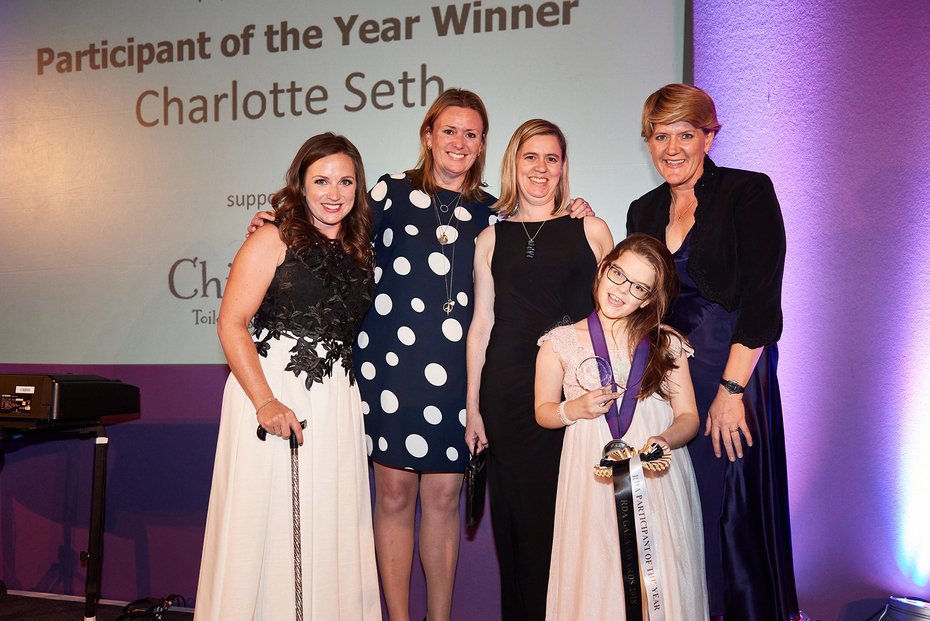 Sharon Maiden
Safeguarding Training Lead
Yorkshire & Cleveland Region RDA
Sharon Maiden has just been appointed Safeguarding Training Lead for the region. She recently retired as a highly successful and well respected primary headteacher. During her time as an educational professional Sharon had experience across all key stages and in her role as Safeguarding Lead she delivered training in a variety of educational settings for all staff, parents/carers and governors. In addition she has been a Special Educational Needs Coordinator and a Health & Safety Coordinator. Currently Sharon has responsibility for both these roles as a Trustee at Ackworth Group RDA.
Sharon is clear that Safeguarding is far more than the protection of vulnerable children and adults, but also extends to the provision of safe, secure and welcoming environments for all who participate or come into contact with RDA activities. Sharon is therefore more than qualified for this important role and I commend her to you.
Sharon will be available for advice on all Safeguarding matters and will also be running Safeguarding Workshops within the Region as demand dictates.
Sharon can be contacted on: 07708690826 or 01977 619706
or e-mail: shazmaiden@gmail.com Please pass this on to your safeguarding officers.
Sept 2018
New and important information from National Office.
Participant and Volunteer Application Forms